TINHELO

/peneira/ [portuguese]

Basket tray [eng].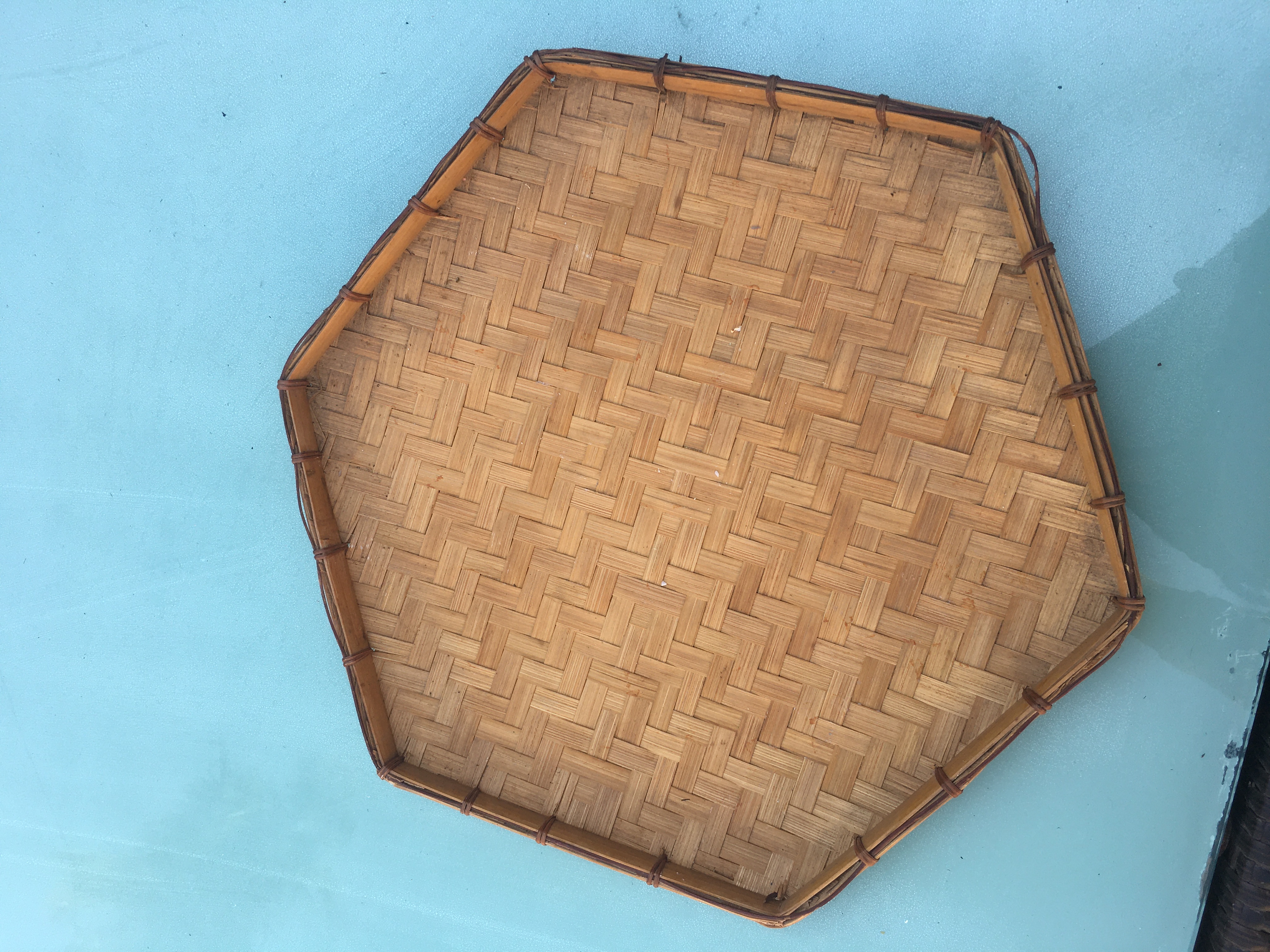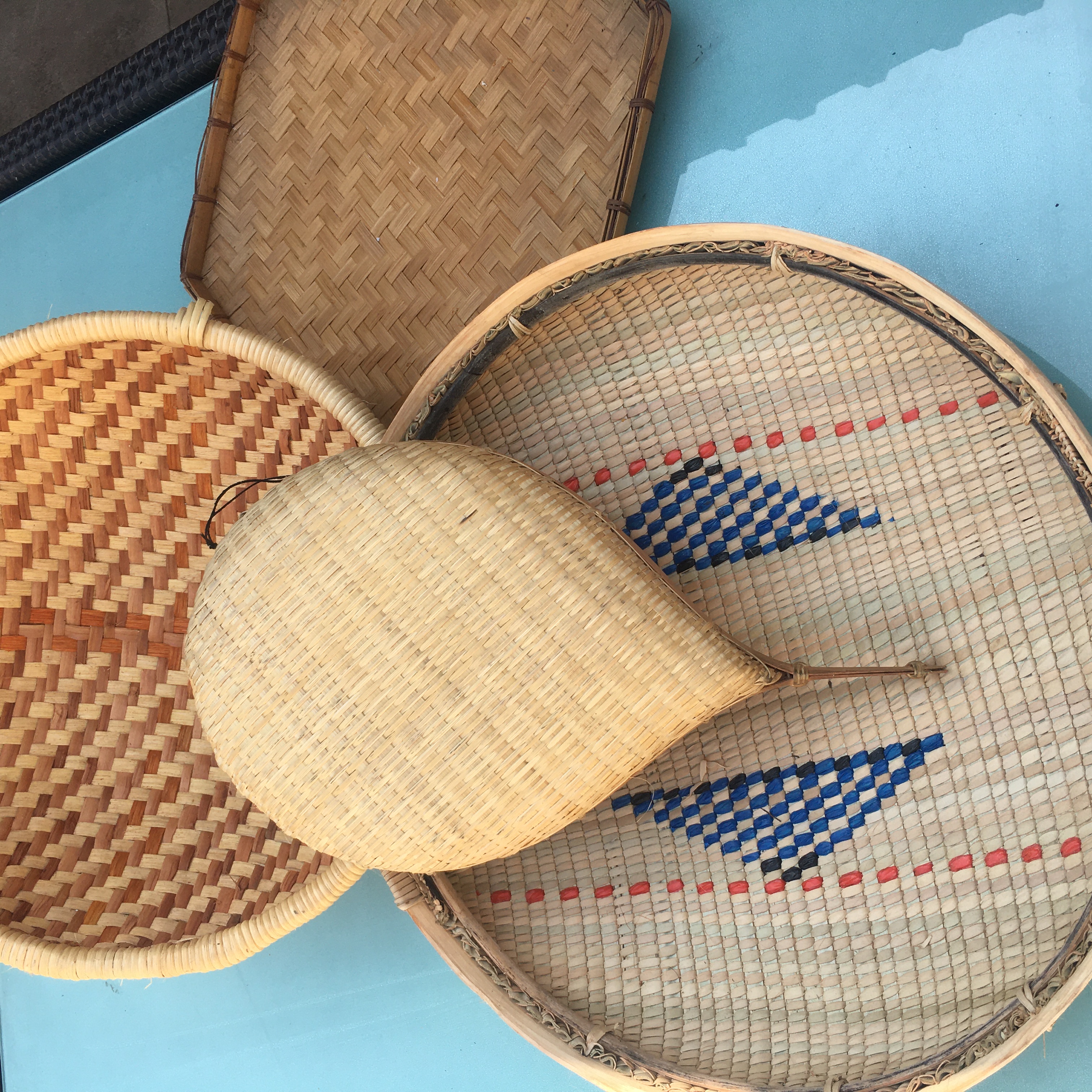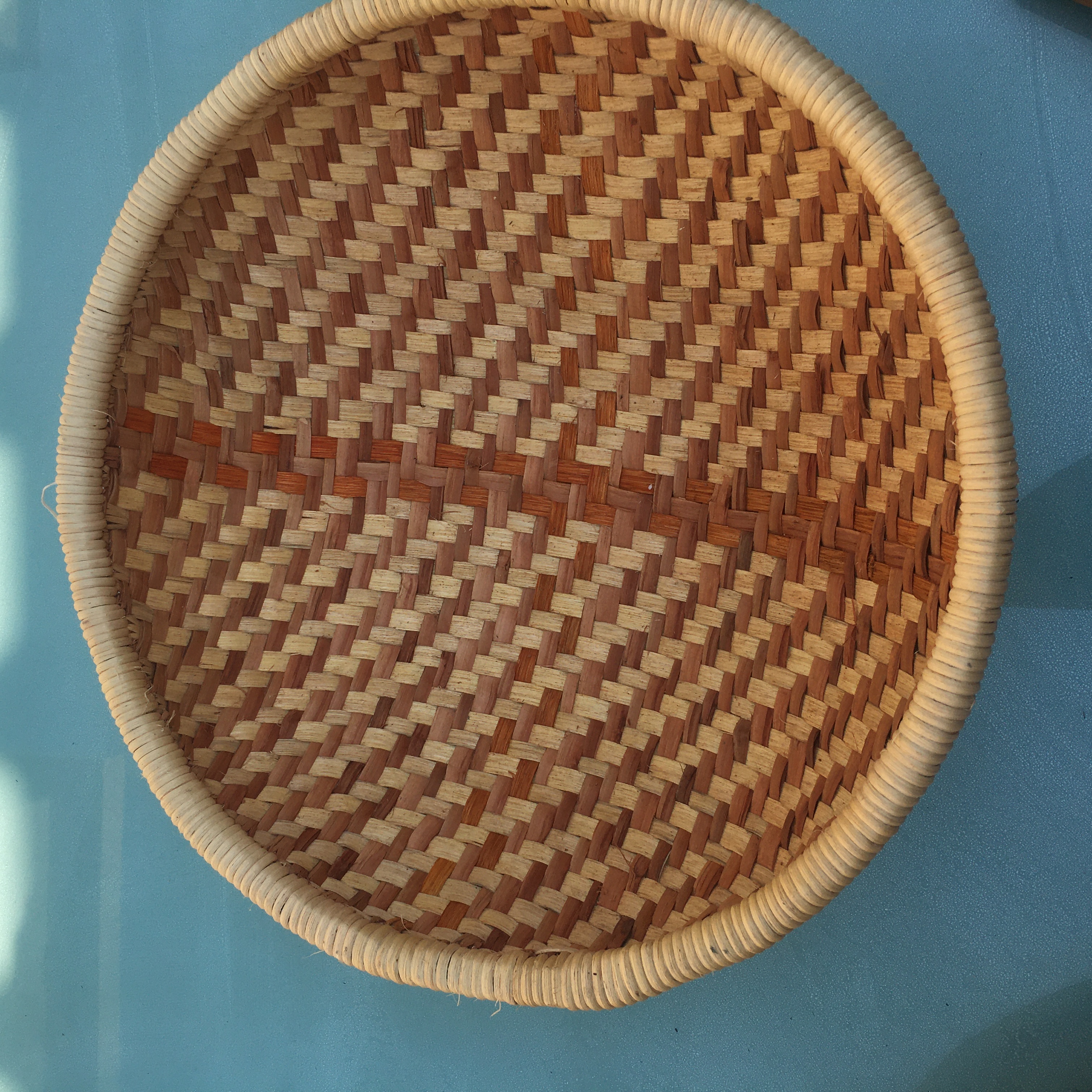 Twill pleated basket trays from south east Mozambique, Inhambane province. Historically used to sieve plants and grains, used to dry and store collected herbs and other items that are made from naturally occurring palm tree straw.

The weaving technique used to make them is called twill plaiting, tinhelo and it was researched by mathematician Paulus Gerdes as a form of ethnomathematics. In my practice tinhelo is being applied to make tables, as storage, décor and to store plants.



We also study the various twill patterns and colour variations to create weaving patterns for textiles.
Author
—
Wacy Zacarias.
Designer, activist and healer at
Karingana Textiles
and
Woogui
.
Maputo, Mozambique.
Wacy Zacarias has lived and studied in Berlin, London, New York and Johannesburg and is currently based in Mozambique. In 2010 Wacy was awarded the Best Young Designer award during Mozambique Fashion Week after founding her brand Woogui. Following this, Wacy established a partnership with designer Djamila de Sousa and together launched a surface and textiles brand Karingana Wa Karingana. Wacy is part of an international female collective, African Textile Innovation Lab and co-founder of a cooperative of designers (CRIAMOZ), with the aim to improve access to market, product development and supply chain development in the creative industry in Mozambique.
#nativematerial
#design
#textiles
#craft