MOSS


/mɒs/

Material Journey: Scandinavia -> Johannesburg 9,932 km - global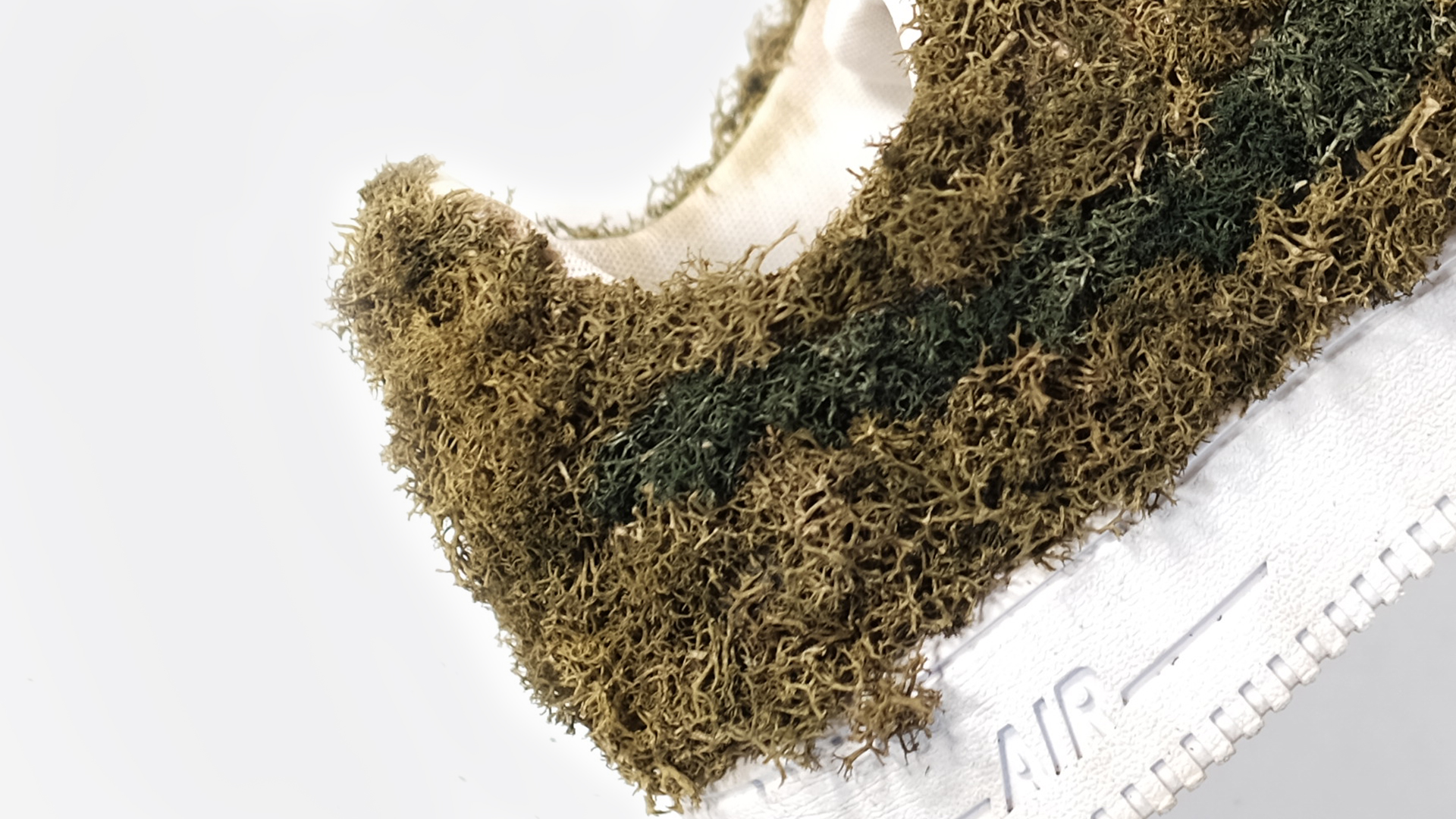 Regenerative, Restorative, Dormant, Reinvent.
A hypercontextual material found in the Arctic region, Scandinavia. A lichen, It is a type of bush.
The moss shoe is an experiment in speculative footwear design on what 'sustainable' footwear, clothing or products could look like when we start to push regenerative or temporary natural materials. It questions our relationship with materials and objects pushing a narrative of current material degrowth by emphasizing designing with growing materials.
These objects are not functional but play a role in my practice's experimental material process, The project also hints at the material journey of footwear, the hyperglobal network and South Africa's material relevance and experience.
Moss trimming.
Author
—
Matthew Binary Edwards.
Founder and Designer of
matte.
Johannesburg, South Africa.
matte is an experimental design studio from Johannesburg, focussed on designing with materials and processes in the South African context. Our approach to design is based on the concept of REIY (Recycle/redesign/reduce It Yourself) and MAKE DO, ways of working that push a variation of sustainable design in South Africa.
#migrantmaterial
#design
#fashion
#restoration